Mobile DJ Hire Auckland
We now also have a Mobile DJ Hire branch in Tauranga.
Make it a night to remember!
Source Entertainment Ltd has had over 27 years experience in organising ceremonies, weddings, birthdays, school balls, fundraisers, discos and many other events.
Source Entertainment Ltd "Professional Mobile Disc Jockeys" pride themselves on their high standard of DJ's, equipment and professionalism. We ensure that all equipment is serviced regularly and replaced every 3-4 years to obtain the highest standard possible and up to date technology.
When you book with us you can be assured that the DJ will be professional, friendly and most importantly punctual. Our DJ's all have vast music knowledge and carry an extensive popular music library. They are all experienced in sound re-enforcement control and set-up.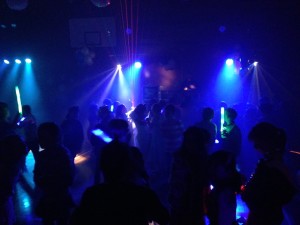 No two DJs are alike. At Source   Entertainment Ltd some of our DJs are more specialised in certain genres or function types than others. We therefore take great care in selecting the most suitable DJ for your function. If your function is in need of specific music requirements you are most welcome to provide us with a list of tracks or CDs you would like played.
Price                        
"

Our prices are competitive

"
There is no set cost for a set function. Price greatly depends upon many factors such as venue location, duration of your event, required equipment and number of guests:
Kids birthdays and school discos start from

$510.00*

Wedding reception start from 

$1350.00*

Wedding ceremonies start from

$550.00*

Corporate events start from

$850.00*
*As indicative pricing only and excludes gst.

We will do our very best to provide you with a package to suit your every requirement and budget.
Quote                                      
"Getting a quote is easy!"
Simply complete the Enquiry Form and press 'send'. This will enable us to email you a "no obligation" free quote in response to the information you have provided. If you wish to proceed to book your special event with Source Entertainment Ltd simply confirm the quote and we will send you a booking form together with our compiled Music Selection List for you to highlight your favourite songs on.
We provide a wide variety of professional mobile DJ and event management services for functions and special events such as:
Corporate Events
School Balls
Wedding
Themed Parties
Birthdays
Kindergarten Discos
Junior Discos
Fundraisers
Children's Parties
Anniversaries
Ceremonies
We have provided these services to the following most popular venues located in the greater Auckland area:
Bridge Water Country Estate , Kaukapakapa
Romfords (Tamaki Yacht Club), Mission Bay
Rendezvous Hotel, Auckland Central
Soljans, Kumeu
Hilton Hotel, Auckland Central
Sky City Hotel, Auckland Central
Langton's on Lincoln, Henderson
Gracehill Vineyard Estate, Kumeu
Cornwall Park, One Tree Hill
Hammerheads, Orakei
Kumeu Valley Estate, Waimauku
The Brigham, Whenuapai
Allely House, Kumeu
Northridge Country Lodge, Silverdale
Villa Maria Estate, Mangere, Manukau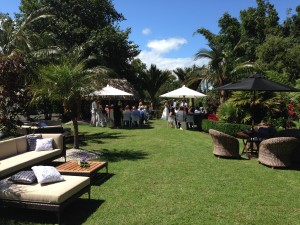 Settlers Country Manor, Waimauku
The Wharf, Northcote Point
Amora Hotel, Auckland Central
Mantells, Mt Eden
Pullman Hotel, Auckland Central
Lincoln Green, Henderson
Ellerslie Event Centre, Remuera
Auckland Zoo, Western Springs
The Langham Hotel, Auckland Central
Howick Historical Village, Pakuranga North
Alexandra Park Function Centre, Epsom
Landsendt, Oratia (Recommended).
Music and Play Lists
We keep our New Zealand Top 40 tracks up to date, this way you can be assured we carry the latest and most popular music that is currently being played on your favourite radio stations.
We also have a Music Selection List that we can send out to you. This list contains over 600 tracks that have been most requested over the last 10 years. This list has been compiled to give you a helping hand when your creating your own playlist for your special day. The Music Selection List contains popular, most requested songs arranged in genres such as:
All Time Favorites
Kiwi Classics
70's
80's
90's
Noughties (00's)
Classic Rock
Alternative Rock
Rock 'n' Roll
Reggae
Hip Hop & R'n'B
Club & Electronic Dance
Sing-along Favorites
Older Top 40's
If you wish to view the up to date top hits currently being played click on the links below.
Top 100 tracks currently on Spotify
If you are currently using "Spotify" for your music, you can simply compile a list of songs you would like played and send that directly to us. This allows for a quick and easy playlist transfer, so that we can create a custom mind blowing mix to be played at you next special event.
When you book with us you will also have access to our music data base of well over 50,000 songs. With our Music Selection List and data base together with your own list of songs you would like played, you're in total control of what will be played on the night.
When you book with us you will also have the option to let us take full control of the music and let our experienced DJ's do what they do best.
The team at Source Entertainment Ltd are looking forward to working with you.
We are always more than happy to answer any of your questions by phone or E-mail, or if you'd simply like to leave us a comment on your experience with Source Entertainment Ltd, you can do that on our "Testimonials" page. "Post Comment"
Downloads
Flyer 2.91 MB
Booking-Form 2.20 MB     (Booking Form will need to be completed and returned to us to confirm your booking with Source Entertainment Ltd)
Music Selection List     (This will only be emailed and is not available for download)
40th Birthday Party 80's Theme